D - Crew handles technical rescue call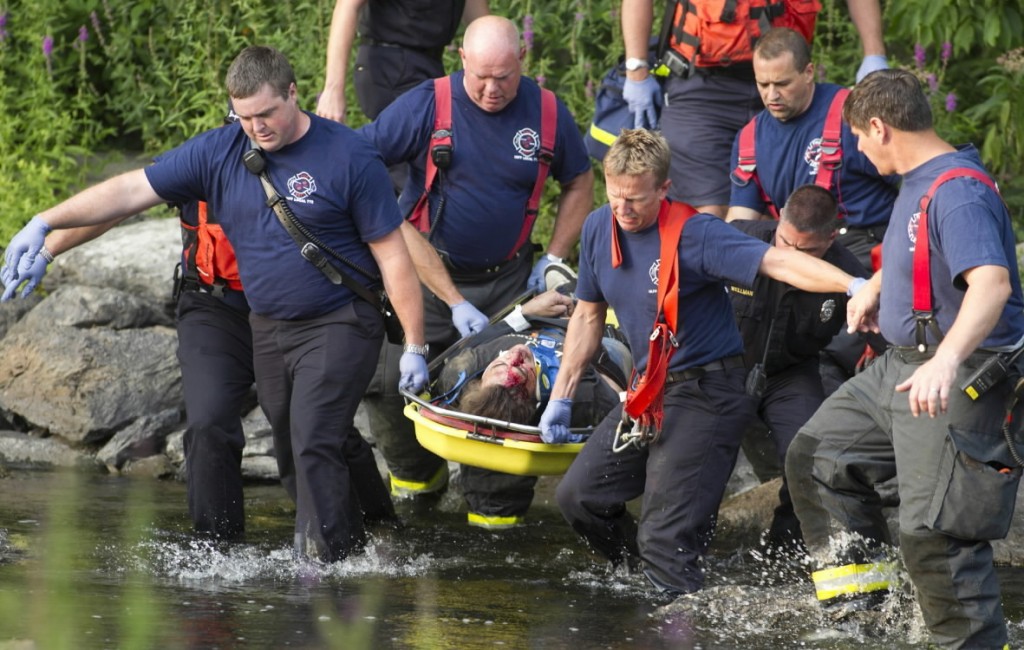 Man hurt in fall off Lover's Leap in Bangor
By Dawn Gagnon
BDN Staff
BANGOR - A man walking along a path at Lover's Leap became the focus of a rescue operation by city firefighters Tuesday evening after he fell an estimated 20 feet and injured himself.
The man, who was described as being in his mid- to late 20s but whose name, age and hometown weren't immediately available, was taken to Eastern Maine Medical Center for treatment of head injuries and cuts to his arms and legs, Assistant Fire Chief Rick Cheverie said. No further information about his medical condition was available Tuesday night.
Cheverie said that firefighters were called to Lover's Leap, an area off Valley Avenue that has a steep cliff overlooking the Kenduskeag Stream, about 6:30 p.m.
"It appears that he lost his footing," Cheverie said. He said rescuers found the injured man after they were flagged down from across the stream by his girlfriend.
"We couldn't have seen him from the opposite bank, which is where we came in," he said.
Though the rescue operation did not require climbing, it did require that firefighters cross the stream to get to the man, put him onto a litter and stabilize him before carrying him back across the stream to a waiting ambulance, Cheverie said.
Water levels at this time of year are relatively low, ranging from ankle-deep to roughly knee-keep, or "just deep enough to get over the firefighters' boots, he said.
According to the Maine Memory Network, a website of the Maine Historical Society, Bangor's Lover's Leap "commemorates a young Native American couple who supposedly jumped to their deaths in the stream after being refused permission to wed."