Bangor Fire Celebrates 200 years
2015 marked the 200th anniversary of the Bangor Fire Department. You may see anniversary logos on the trucks and members are wearing commemorative shirts.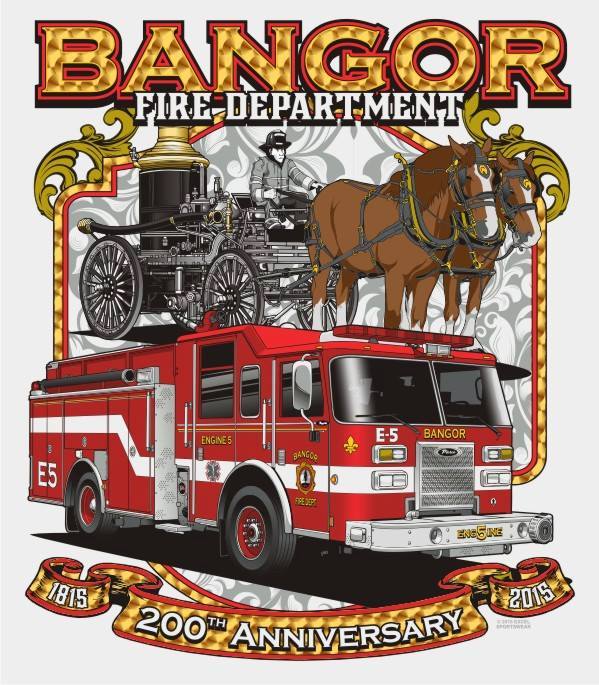 Hose 5 Fire Museum is selling gray t-shirts (with the same logos as duty wear) and trading coins. The price of the shirts are $20.00 each. The coins are $5.00 each. They are available at the Hose 5 Fire Museum on State Street or at Central Fire on Main Street. All proceeds go to the Hose 5 Fire Museum.