Local 772 & the MDA
Chili and Chowder Cook-Off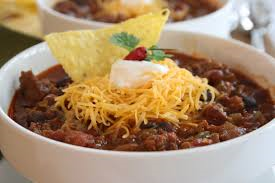 The third annual Chili and Chowder Cook-Off to benefit the Muscular Dystrophy Association of Maine will be held on March 21st, 2015 at Season's Restaurant from 6pm-8pm. "A" crew is working. We will need members helping out that night. If you are interested in helping please notify Andrew Emery, Andy Willigar or Casey Perry at the Bangor Fire Department. We may also need help from a few guys soliciting restaurants. We want this to be the biggest cook-off yet and we need your help!
Click the link below for printable entry form and poster
Download:

Firefighter Chili and Chowder Cook Off 2015 FB PDF.pdf
Bangor Firefighters raise $9,084 for MDA in Black Friday Fill the Boot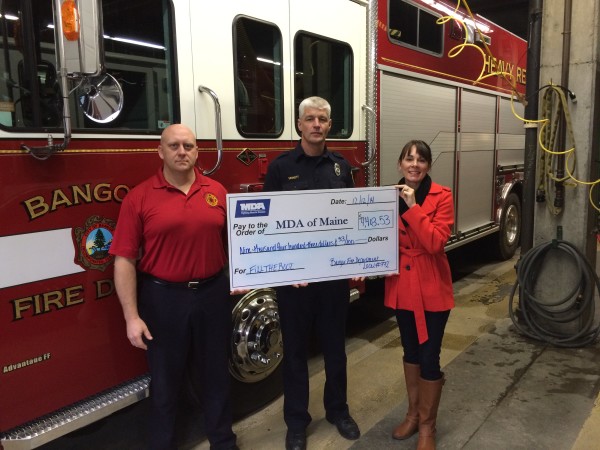 BANGOR, Maine – More than nine members of the Bangor Fire Department Local 772 raised $9,084 during the annual Fill the Boot drive on Black Friday to benefit children and adults affected by muscle disease throughout the Bangor area.
To date the Bangor Fire Department has raised $29,322 for the MDA of Maine. Longhorn Steakhouse in Bangor held a Dining for Dollars event 5-8 p.m. to help raise further funds for the Bangor Fire Department Fill the Boot program.
"For six decades, fire fighters have fueled MDA's mission to find treatments and cures for life-threatening muscle diseases, and this year's Bangor Fill the Boot results are a perfect example of the true dedication Bangor Fire Department Local 772 has toward supporting the families we serve," said Fundraising Coordinator Lisa Nouchanthavong. "We're grateful for the support of these inspiring, selfless individuals who provide life-saving help that will fund research, advocate for children and adults affected by muscle disease, and rally our community to fight back."
Funds raised through 2014 Bangor Fill the Boot events will help support MDA's programs of worldwide research, specialized health care services, and day-to-day support – which includes sending children affected by muscular dystrophy and related muscle diseases to a weeklong, barrier-free MDA summer camp at Camp Agassiz in Poland.
As the Muscular Dystrophy Association's largest national sponsor, the IAFF fuels MDA's mission to find treatments and cures for life-threatening muscle diseases.
The IAFF is a major contributing sponsor of the MDA Show of Strength Telethon, and IAFF contributions from charity baseball games and other local events help support MDA's efforts to raise awareness and provide professional and public education about neuromuscular diseases.
IAFF support for MDA began in 1954 when the organization committed by proclamation to support MDA until a cure is found, and the organization's unwavering commitment to MDA has remained strong to this day. The IAFF raised $100,000 for MDA in 1955, and $1 million in 1970, and fire fighters continue to raise the bar in their fundraising efforts. In 2013, more than 100,000 fire fighters participated in Fill the Boot events across the country and raised $26.2 million. To date the IAFF has raised $530 million for MDA.
Local 772 Firefighters raise funds for MDA in Maine
Local 772 Receives plaque from MDA Pictured here is Firefighter/Paramedic Ryan Blanchette receiving a plaque from MDA representative (Ashley). The award is for the highest amount raised by a Maine Fire Department. Local 772 raised $20,580.00 in 2012. Members of the local were seen at many events this past year.

Firefighters Hit the Streets for MDA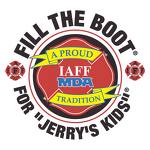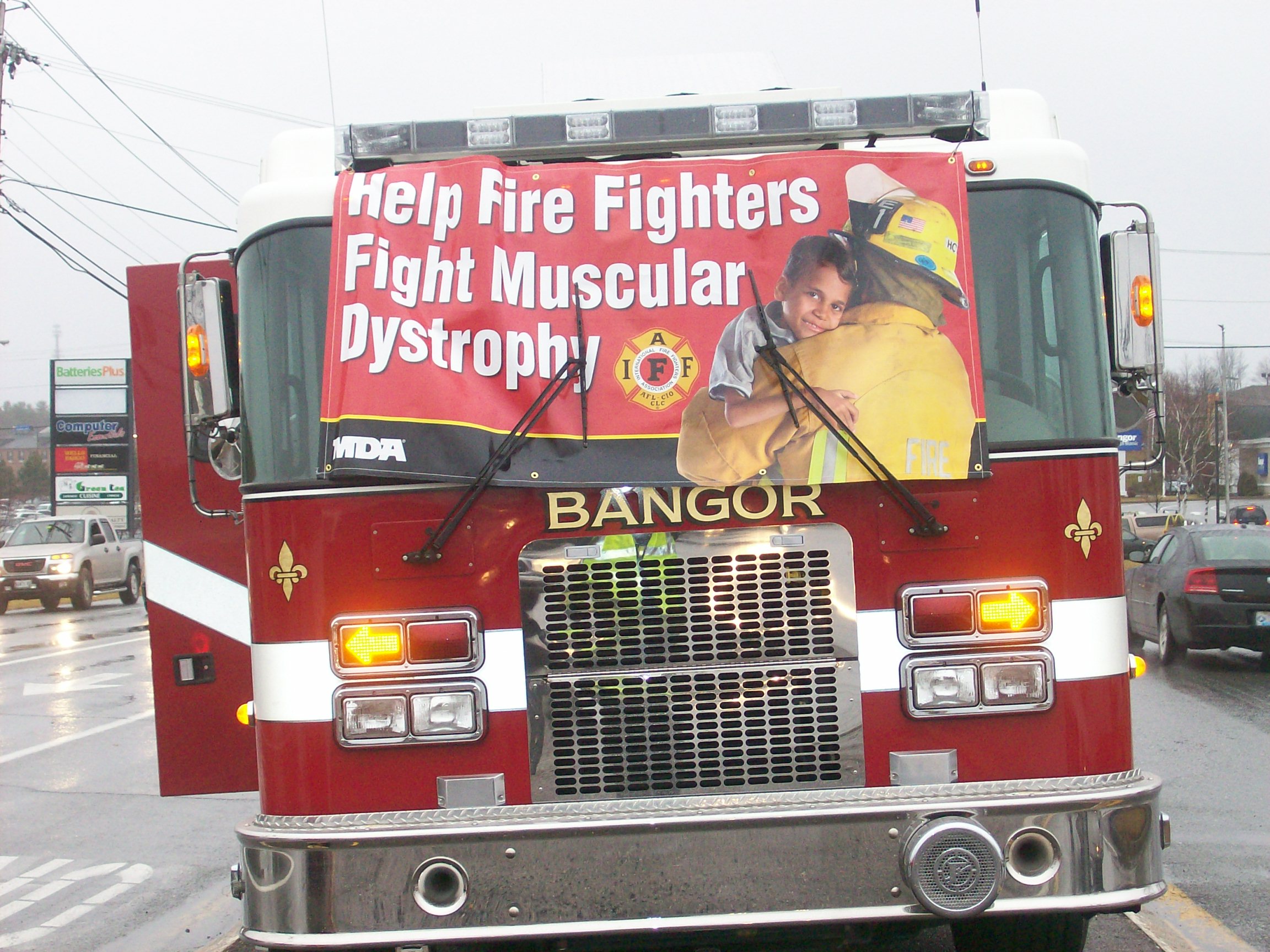 The Bangor Firefighters hit the streets to raise money for MDA. The date was Friday November, 23rd (Black Friday). We were on the Hogan Road near the entrance to the Bangor Mall.
Thanks to all of the members who helped out and a SPECIAL THANKS goes out to all of the folks that took the time to drop some money into our boots. You have helped us - help the kids with MDA.
Local 772 Hits the Streets on Black Monday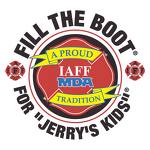 Mainers "Fill the Boot" for MDA
by Carolyn Callahan - November 25th 2011 01:24pm
Bangor - Some off-duty Bangor firefighters were working hard for a good cause on Friday.

They were out for their annual Fill the Boot Fundraiser.

The money collected goes to the Muscular Dystrophy Association.

Black Friday shoppers had no problems slowing down, to help out.

" We try not to be in the intersection when it's a green light but people are stopping anyway. There's nobody honking horns to get out of the way. You can stand right in the middle of the intersection and people just start handing money out. It's fantastic," said firefighter Ryan Blanchette.

Last year, Fill the Boot raised more than $11,000. The firefighters are hoping to get at least that amount this year
This is why we do what we do
By Joni Averill Posted Sept. 06, 2011, at 5:11 p.m. When the 46th annual MDA Labor Day Telethon was broadcast for just six hours on Sunday, Sept. 4, it was the first time in the lives of many Americans 45 and younger that the program was not an all-day marathon fundraiser starring comedian Jerry Lewis and televised on Labor Day.

Fire crew to collect donations for MDA
Fire crew to collect donations for MDA By Dawn Gagnon BDN Staff BANGOR, Maine — Firefighters hope the crowds heading to the Bangor Mall area today for some Black Friday shopping action will bring a little extra cash to contribute to their Fill-the-Boot fundraising campaign.

2009 MDA Totals
The 2009 MDA fundraising totals are in, they are:
Bangor - $17,771
Lewiston/Auburn - $17,048
Wells - $8,050
Gardiner - $3,000
Old Town - $2,000
Rumford - $1,000
Bar Harbor $910
Brunswick - $600
Ogunquit - $600
Augusta - $300
Bath - $200
Boot Drive
MDA Fill-A-Boot
The Bangor Firefighters will be in the Bangor Mall BLVD and Hogan Road area on Saturday December 19th from 9:00 until Noon. We will be collecting money for Muscular Dystrophy.
Our last Fill-A-Boot gave us $8,865.00 to donate - come help us increase that number on Saturday.
Members hit the streets on Black Friday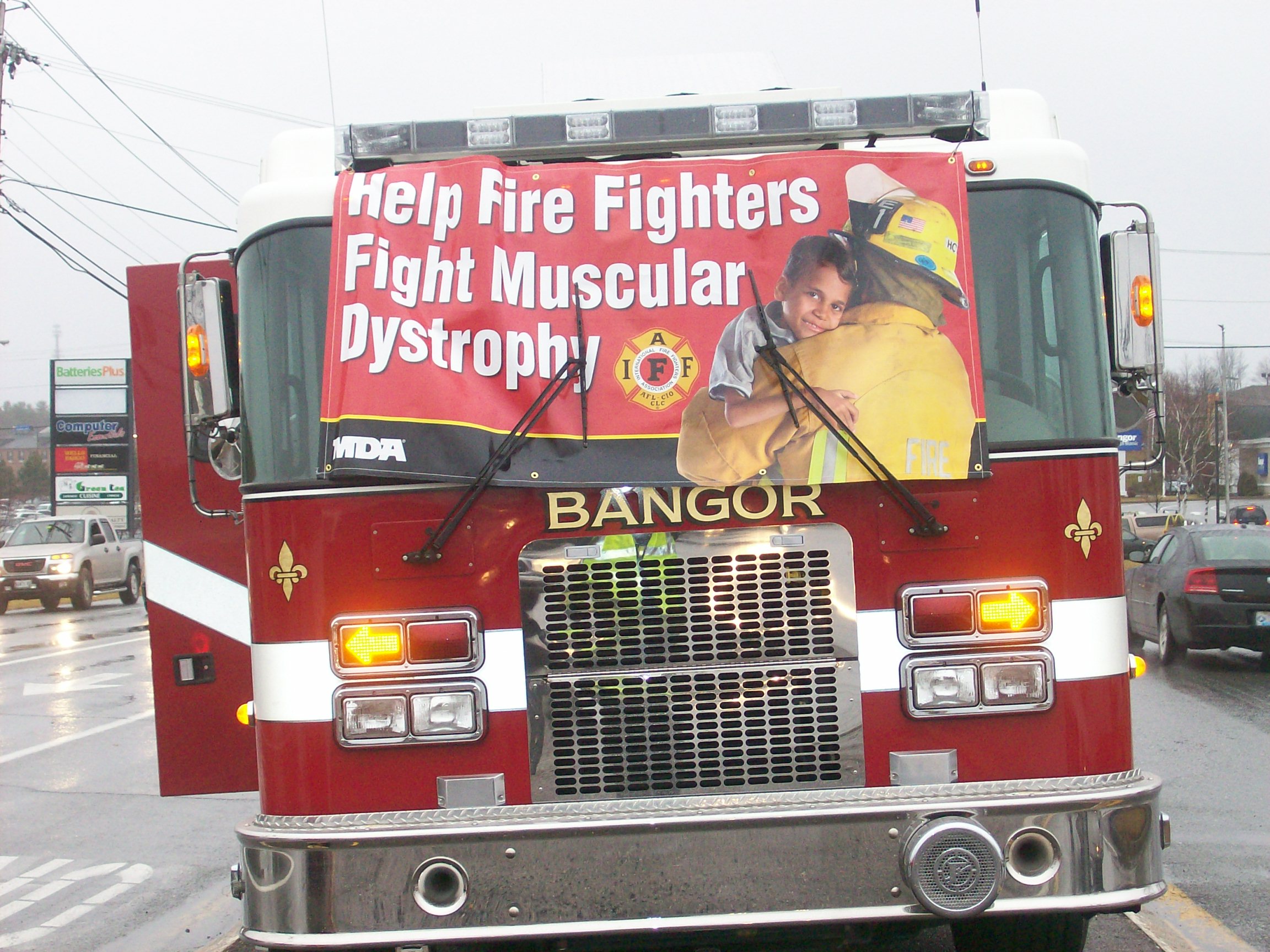 Hitting the streets for MDA
On November 27, 2009 (Black Friday), members of Local 772 hit the streets for MDA. Members were on the street from 7:00 am until noon filling the boots. We went to the intersection of Hogan Road and Bangor Mall BLVD. and members walked the lines collecting from the shoppers out Christmas shopping.
By all appearances, the effort was well worth it, despite the cold rain that we stood in, and the boots filled fast. We will post the total amount after it has been counted.
Thanks to everyone who donated their hard earned money to 'Jerry's Kids'.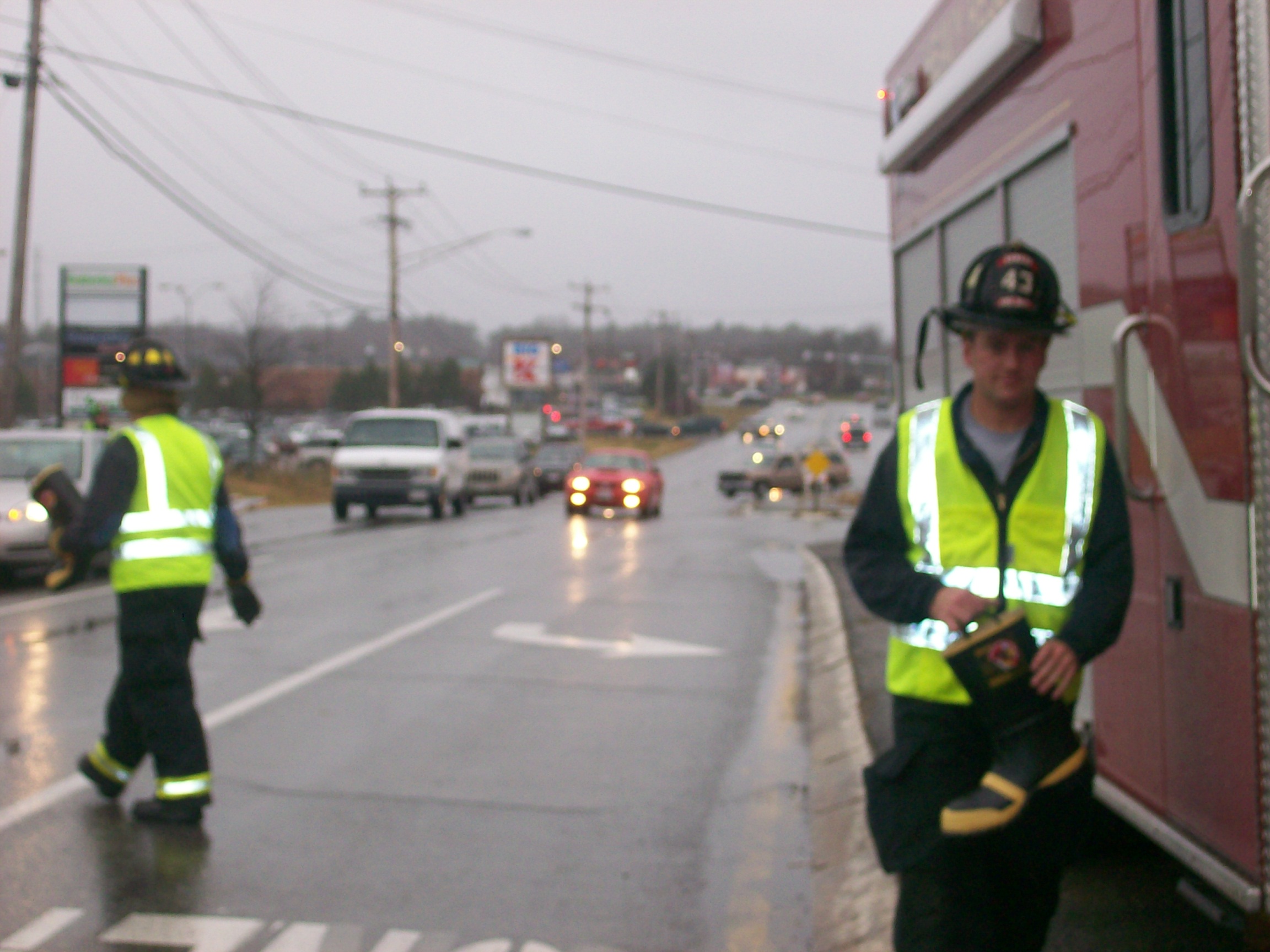 Firefighters Raising Money For MDA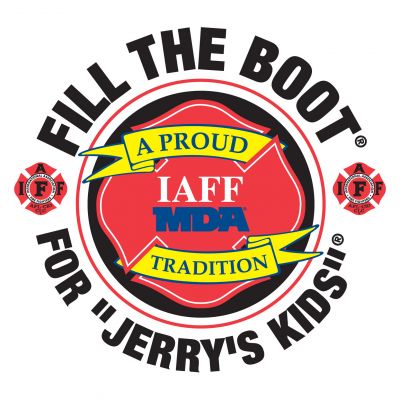 The Bangor Fire Fighters are once again doing their part to help out the MDA this holiday season. A group of firefighters will be on the corner of Hogan Road and Bangor Mall Boulevard from 8:00-Noon on Friday as part of their "Fill the Boot" campaign. All the money raised will go towards helping the MDA and Jerry's kids. Bangor firefighters are urging folks who drive by to stop and spread some holiday cheer.

Page Last Updated: Mar 30, 2016 (09:38:00)