Bangor Fire Remembers 9/11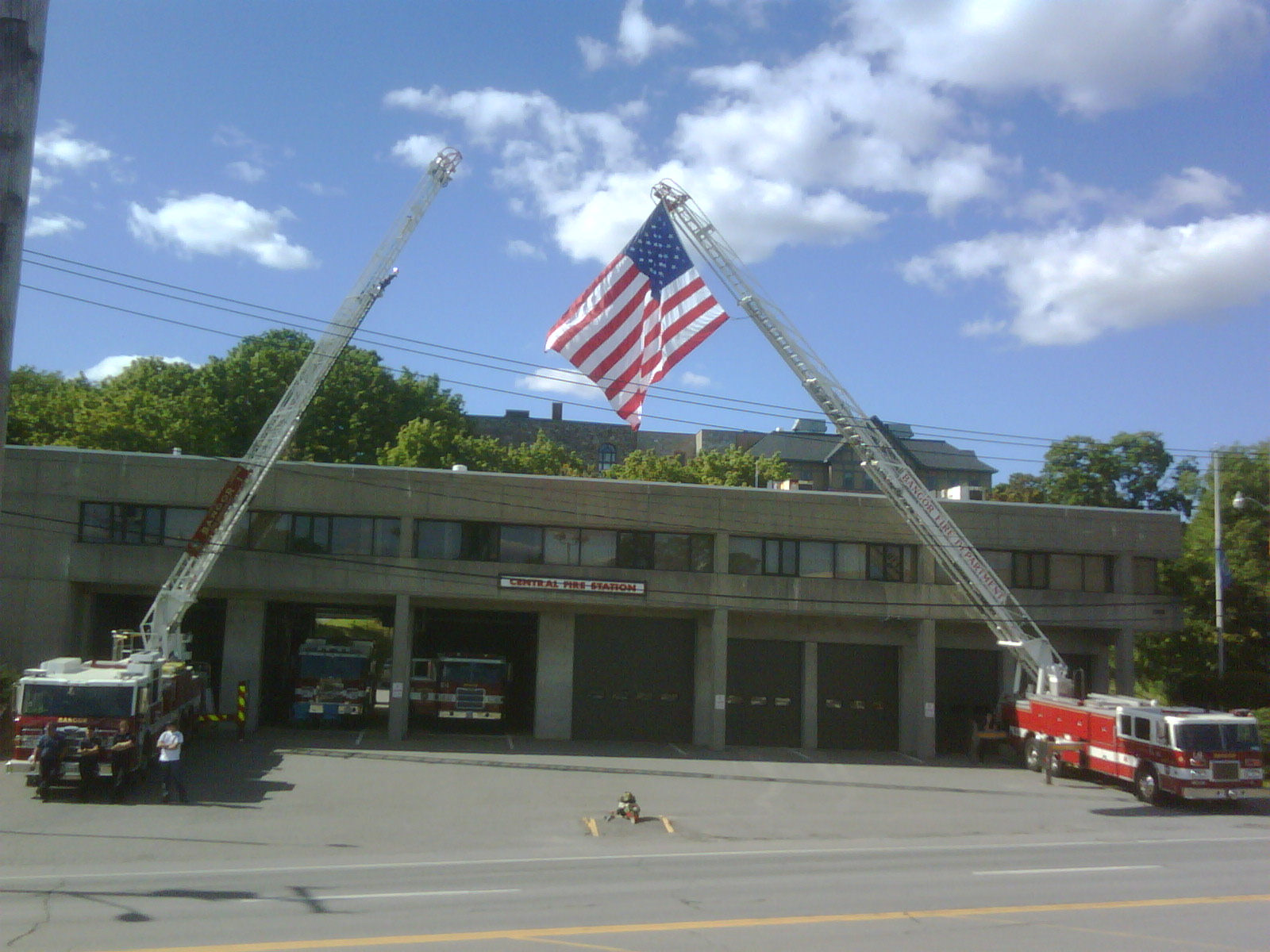 Ladder 1 and Ladder 6 are extended over the ramp at Central Fire Station. On the Island in the center is a firefighter's boots and helmet. Flowers have been placed there by people walking by throughout the day.
The flag was raised at 0800 hrs by crews from all 3 stations.