Bangor firefighters rescue Milford man from ice-covered Kenduskeag Stream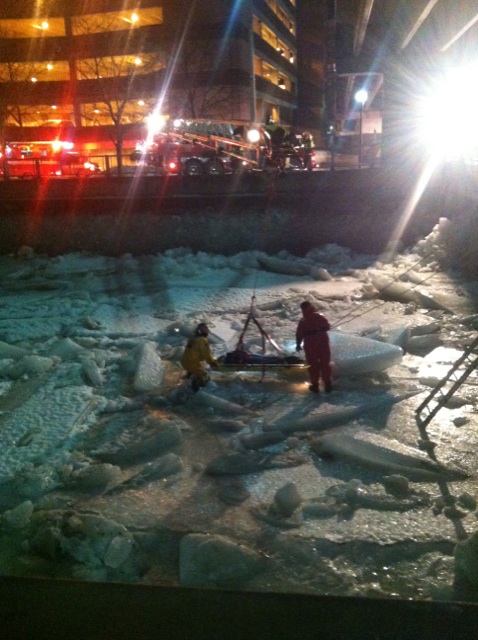 By Nok-Noi Ricker, BDN Staff
BANGOR, Maine — A Milford man who apparently jumped into the Kenduskeag Stream from a pedestrian footbridge on Friday night was pulled from the top of the ice by firefighters, Bangor police Sgt. Cathy Rumsey said Saturday.
"The ice is pretty thick," the sergeant said.
Firefighters were called to the downtown footbridge at about 8:30 p.m. Friday for the report of a man on the ice, apparently with a broken leg, the sergeant said.
"They had a couple firefighters down on the ice, and they extended the aerial ladder and dropped a [transport] basket down to pick up the patient," Rumsey said.
Once the firefighters had secured the injured 27-year-old man in the basket, the ladder was used to lift him up over the water's edge.
"They have trained for this," Rumsey said of the firefighters.
The Milford man was taken to Eastern Maine Medical Center with multiple injuries, Rumsey said. Police met him at the hospital to investigate how he got into the river.
"It appears, at this point, he jumped from the bridge into the river," Rumsey said.