Central Responds mutual aid to Brewer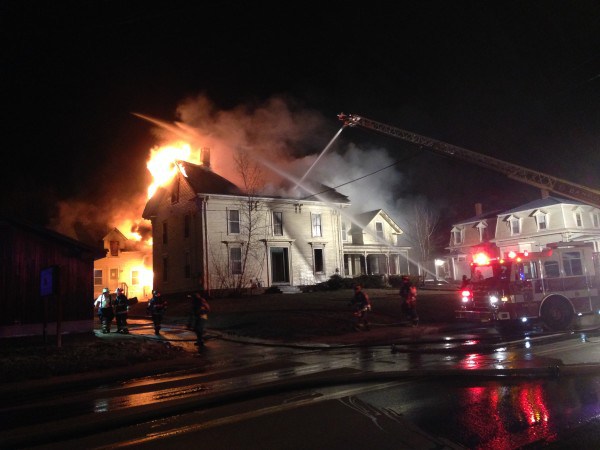 By Joe McLaughlin and Nok-Noi Ricker, BDN Staff
BREWER, Maine — A blaze at a four-unit apartment building on South Main Street temporarily closed the main roadway through the southern part of the city and emergency dispatchers are telling people to avoid the area.
The fire was reported just after midnight at 449 South Main St., a dispatcher from Penobscot Regional Communications Center said.
No major injuries were reported in the blaze that brought out fire crews from Brewer and neighboring communities.
The state fire marshal's office is investigating the cause of the fire.
Responding units included: Engine 1, Ladder 1, Rescue 1 and FC 1.