Members remembered on 9/11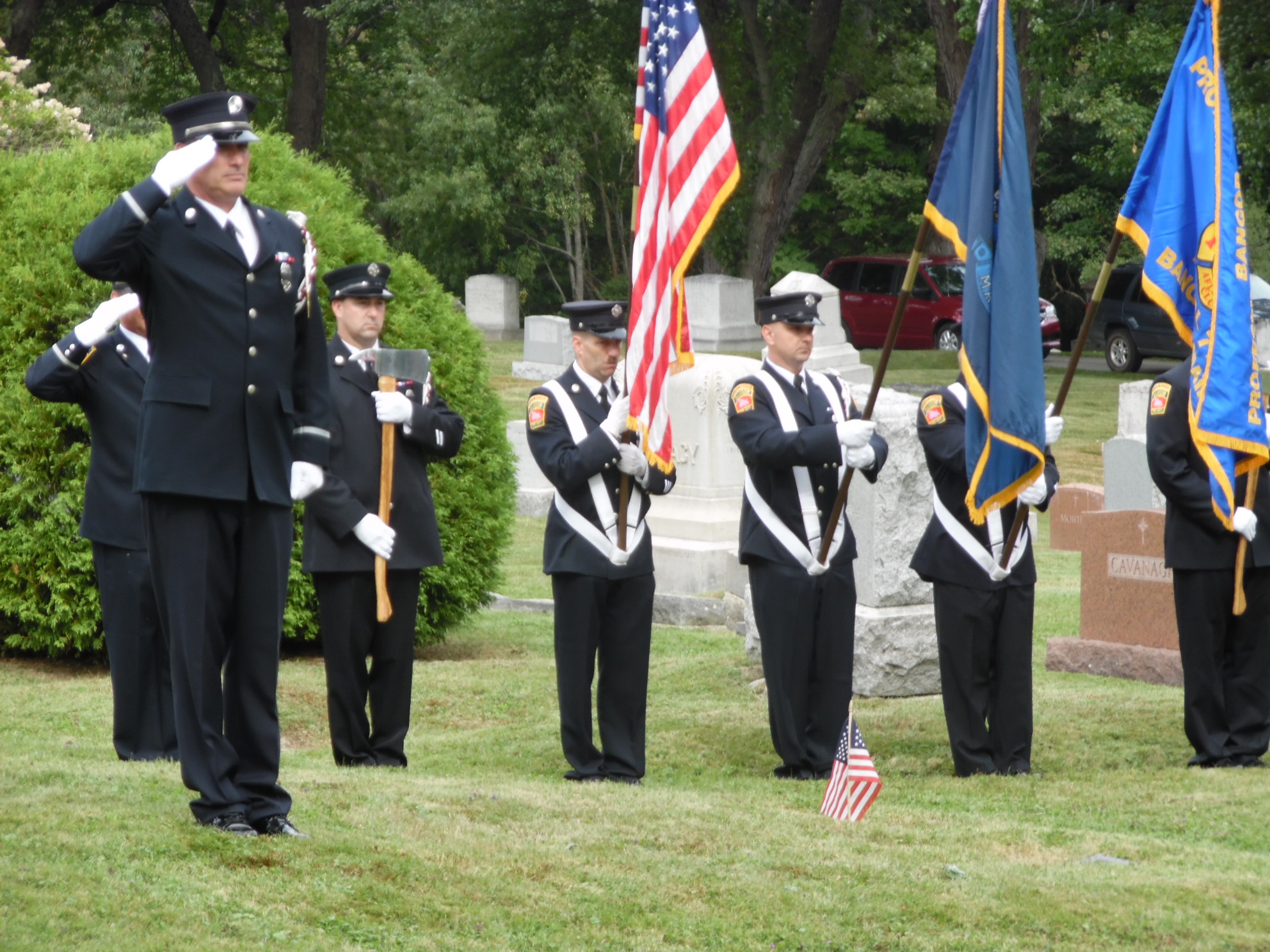 On Thursday 9/11/14, members of Local 772 and our Honor Guard remembered not only those who were lost on 9/11/01, but two of our own.
On January 15th, 1914 Lt Walter Morrill and Firefighter John Leonard (Both of Hose Co#3) were killed while working at box 27 (Bangor Opera House). Today these members received a firefighters graveside service to honor their ultimate sacrifice. Members of the Morrill family were on hand, as well as members of the press, City of Bangor dignitaries and citizens.