B- Crew responds to all- hands fire at 143 Broadway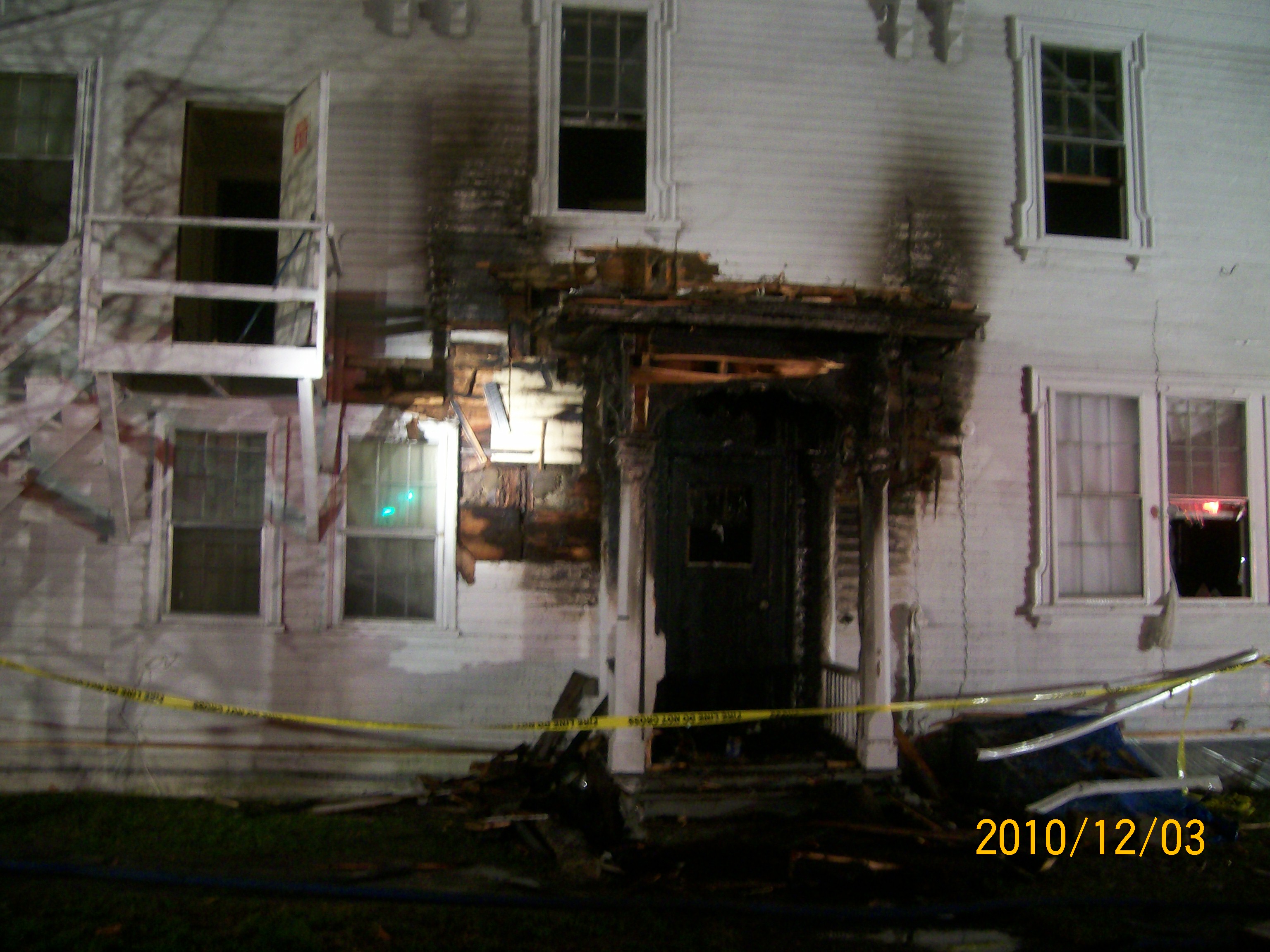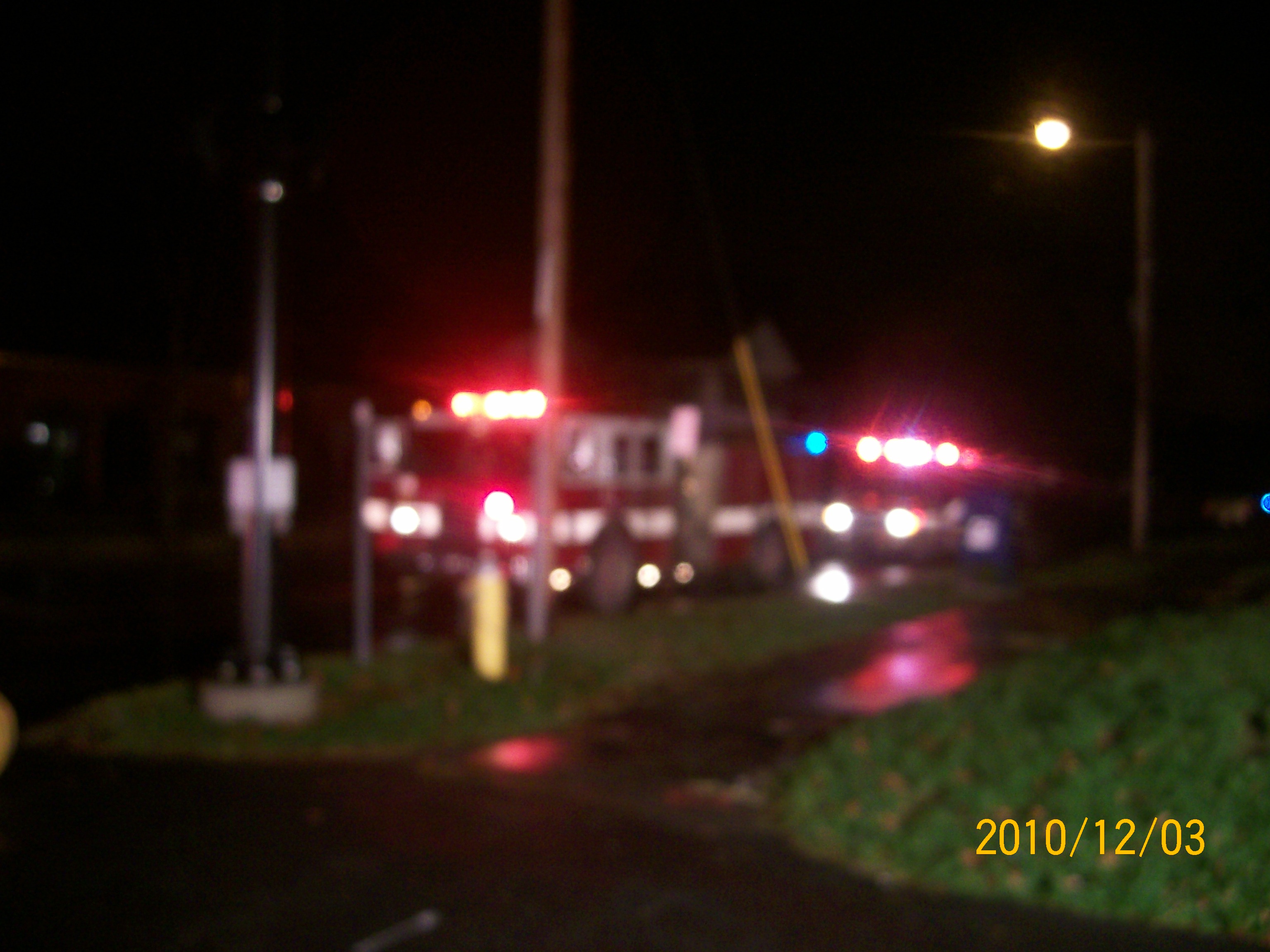 On December 3, 2010 at approximately 912PM, a clerk at the Big Apple gas station called police to report suspicious activity. The clerk stated that a customer that frequents the store and he knows on a first name basis, came into the store and purchased a gas can, matches, cigarettes, and gasoline. A conversation between the clerk and the customer made the clerk suspicious and he wanted to report the customer's behavior.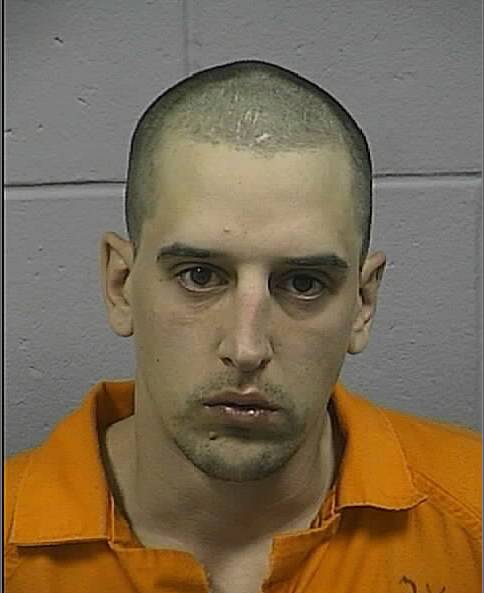 At approximately 1014PM, Officer Russ Twaddell heard radio traffic of a possible building fire at the 143 Broadway. When Officer Twaddell arrived, he reported that the porch on the Cumberland Street side of the building was fully engulfed in flames. Officer Twaddell reported that he ran to the Broadway side of the building as tenants that had evacuated the building told him they weren't sure if everyone was out safely. Officer Twaddell attempted to gain entry but could not due to the thick smoke so he yelled for people to get out of the building.
According to Assistant Fire Chief Darrell Cyr, when Central Fire crews arrived, an immediate "all hands" alert went out for all working firefighters to respond, as the building was very large, the size of the fire was large, and that people might be trapped inside. AC Cyr stated that the fire was controlled within 15 minutes and that rescue crews did assist one male tenant from the third floor out of the building to safety. AC Cyr also said that a sprinkler system which activated at the location of the fire helped immensely. No one was injured and no one was transported to any hospitals.
Detective Cliff Worcester, the police department's specially trained officer in arson, was called to assist along with the State Fire Marshall's Office. It was quickly ascertained that the initial call from the clerk at the Big Apple was related to the fire at 143 Broadway. Within 2 hours, MATTHEW W. FERNALD, 33 years old, living in Bangor, was arrested and charged with CLASS A FELONY ARSON, and remains at the Penobscot County Jail at this time.