Fire does heavy damage at senior housing project in Bangor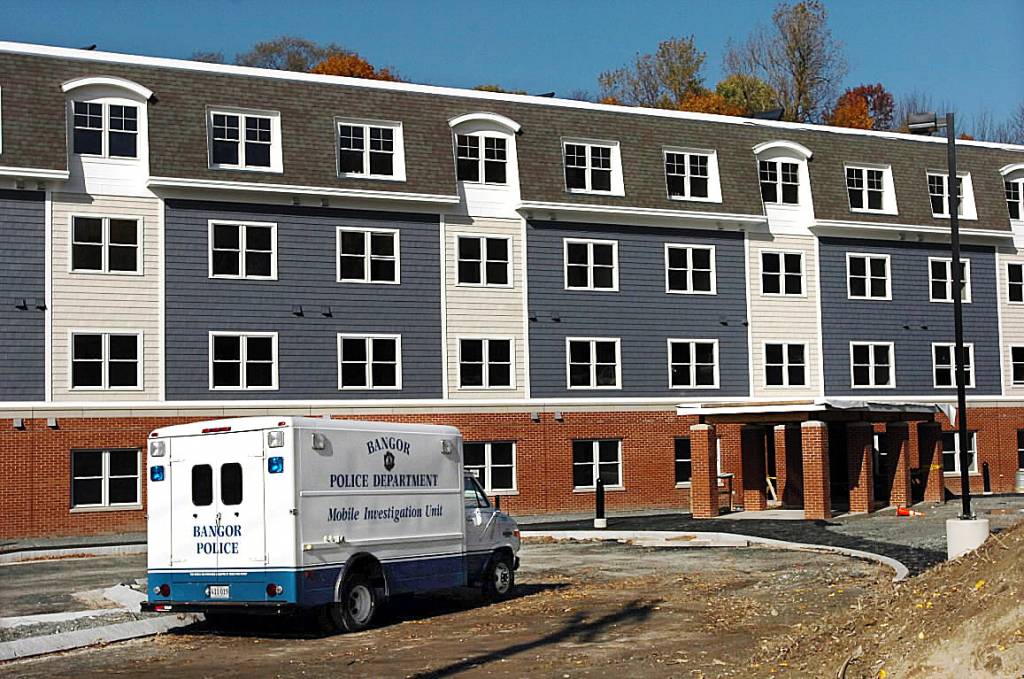 Fire does heavy damage at senior housing project in Bangor
By Nok-Noi Ricker
BDN Staff
BANGOR, Maine — The State Fire Marshal's Office, the Bangor Police Department's criminal investigation division and the Bangor Fire Department are investigating a fire at a senior housing construction site on Harlow Street that caused significant damage, officials say.
Damage is estimated at several hundreds of thousands of dollars, "mostly due to smoke and heat damage," Assistant Bangor Fire Chief Rick Cheverie said Thursday morning.
The fire was reported at around 6 a.m. Thursday and occurred in the rear of the second floor of the three-story building, he said. The new housing development is located at 315 Harlow St., next to Northern Kingdom Music.
Newport-based Bowman Constructors is the general contractor of the 55-unit senior housing apartment complex, which is an $11 million project "being paid for with federal funding, including federal stimulus money," the company's website states.
The low-income housing will be for those age 62 or older who have incomes of less than $25,920. The facility will be operated by Volunteers of America Northern New England, which is based in Brunswick.
Glenn Michaels, spokesman for Volunteers of America, said the original plan was to take ownership from Bowman and open the facility sometime in January. Whether the opening will be delayed is not known,he said.
Assistant State Fire Marshal Joe Thomas said late Thursday morning that two fire investigators from the fire marshal's office are investigating the blaze.
"We're still at the scene and we probably will be for the rest of the day," he said, describing the damage as "significant."