New Boat To Help Out Bangor Fire Department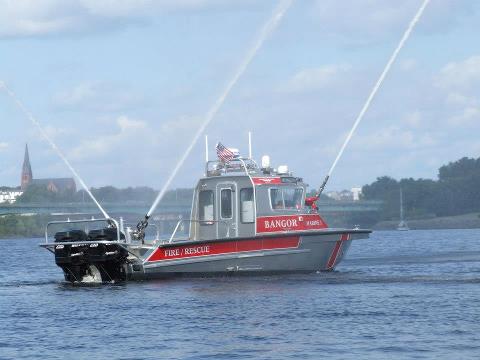 Bangor - The Bangor Fire Department unveiled it's newest addition Friday.

Marine 1 is the department's new fire boat.

The vessel features state of the art electronics, designed to help quickly find someone in the water.

But the boat isn't just for rescuing...it can put out fires too.

Bangor's Interim Fire Chief, Rick Cheverie, explains, "It pulls from the river, so we have an endless water supply, as long as the river doesn't run dry, and it puts out about 3000 gallons per minute, which is about what 2 fire trucks are able to do."

The boat was paid for through a federal grant.