Hamming it up for a great cause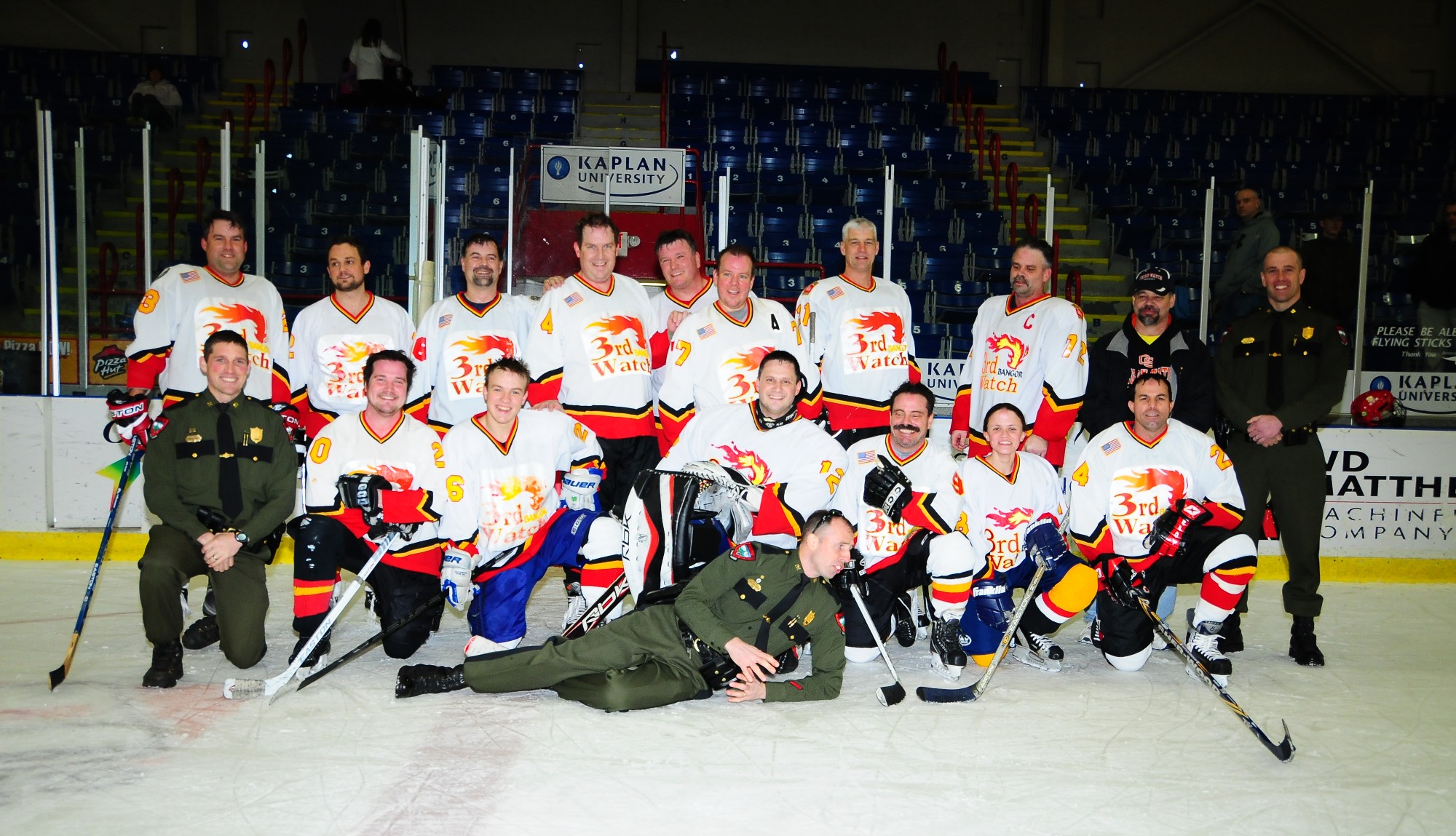 Members of Local 772 sponsored hockey team, Third Watch Hockey - ham it up with some of the stars of the TV show North Maine Woods. The three Maine Game Wardens are all on the show. They did take som good ribbing about being TV stars.
These guys stopped by the International Fire and Police Games that was played in Lewiston this year. Funds raised went to the Shriners Burn Center in Boston.