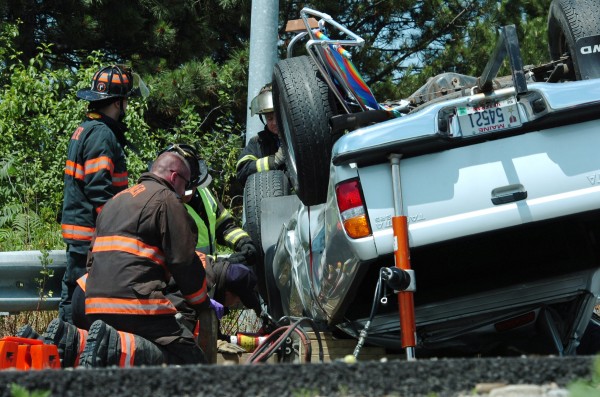 Truck Roll over in Brewer
Heavy Rescue 1 responded mutual aid to Brewer for a serious accident that involved a pick-up truck roll over.
Members were called for additional extrication tools as well as stabilization equipment.
The accident occured on the I-395 East Bound off-ramp. The ramp is emaining closed. On-site construction crews assisted the members using heavy equipment. 2 victims were transported to local hospitals. We will post updates as we get them.