B- Crew Working Fire - Update
Updated On: Oct 288, 2010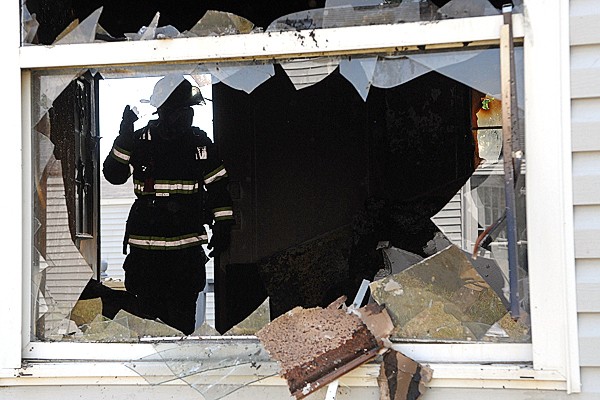 Fire at Bangor home ruled an arson
By Dawn Gagnon
BDN Staff
BANGOR, Maine — A joint investigation into the fire that destroyed a mobile home in the Cedar Falls Trailer Park has determined that the fire's cause was arson, Sgt. Tim York of the State Fire Marshal's Office said Wednesday .
Though he declined to discuss specifics about the investigation, he did say that the incident remains under investigation by state officials and personnel from the Bangor Fire Department and the Bangor Police Department.
Tuesday's fire, which began about 1 p.m., demolished the mobile home's entire interior, leaving only the metal walls standing.
A resident of the Cedar Falls park, located off Finson Road, said Tuesday that he believed the occupants of the destroyed mobile home were in the process of moving out. He said he noticed a truck being used to move items over the last two or three days.
No one was home when the fire broke out and no injuries were reported in extinguishing it, Bangor Assistant Fire Chief Darrell Cyr said Tuesday.
Because fire crews had to run 900 feet of hose to the fire scene from the nearest hydrant, Finson Road had to be closed for about an hour, Cyr said.