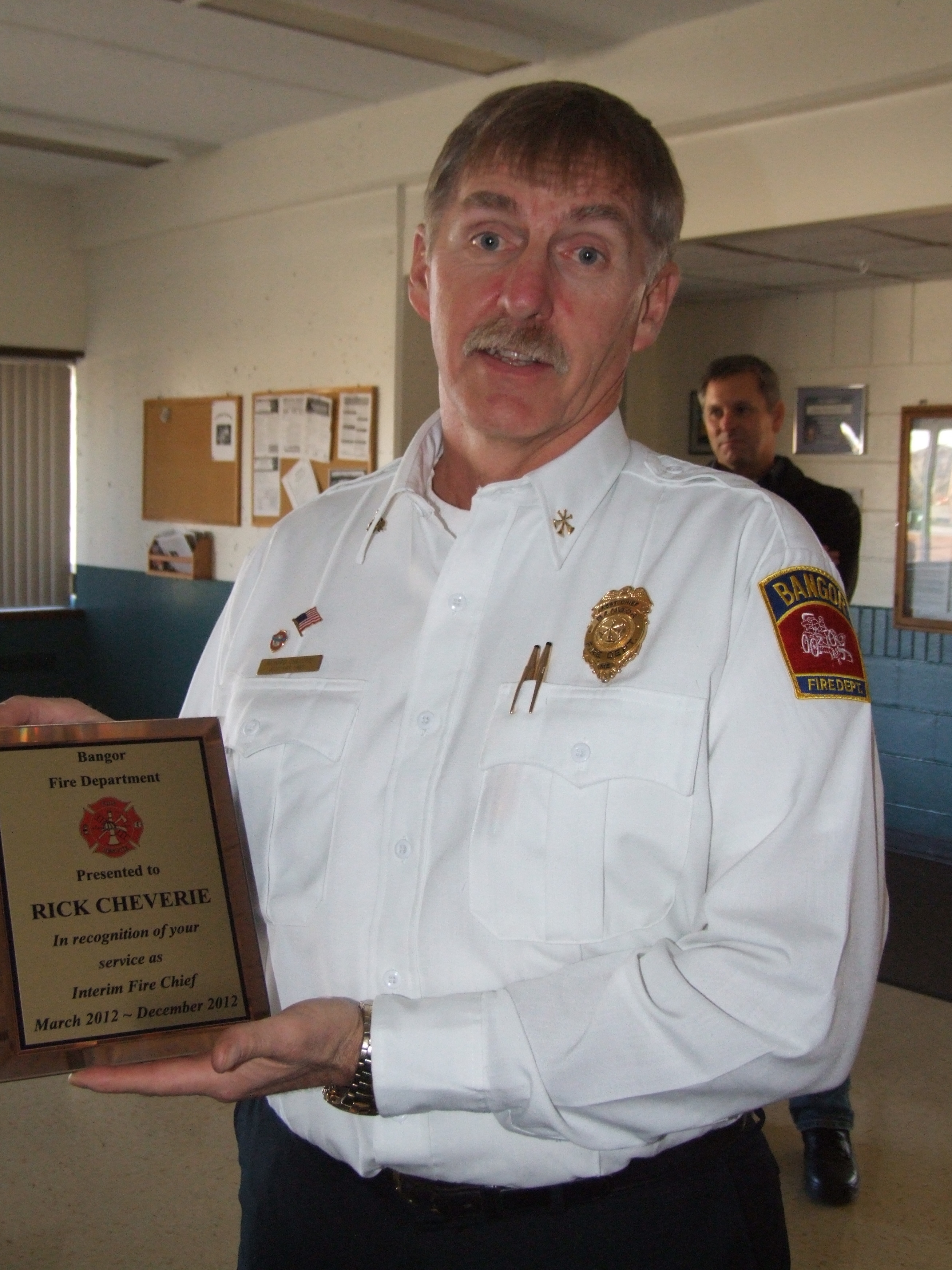 Thanks Chief Cheverie
The members of Bangor Fire gave this plaque to Assistant Chief Rick Cheverie on No0vember 30, 2012. This was to thank him for the last 9 months of hard work as interim Fire Chief.
Chief Cheverie kept us moving forward and we never 'missed a step' as a department. Thanks for a great job!