Bangor Fire receives new vehicles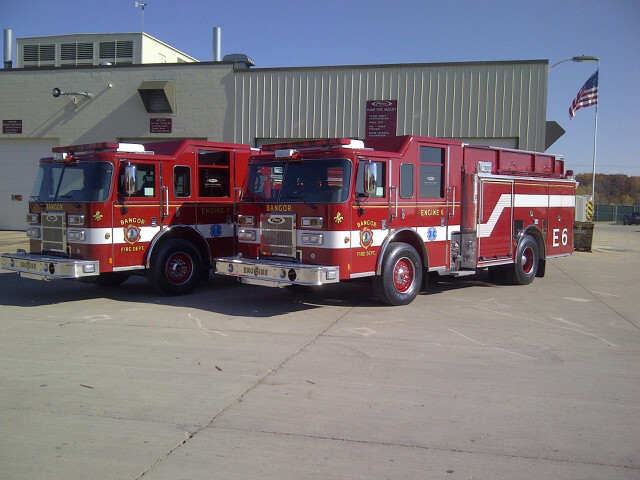 Pictured above are L-R Engine 5 (assigned at Station 5 on the Hogan Road) and Engine 6 (assigned to Station 6 on the Griffin Road).
The Bangor Fire Department received new engines to help us update our aging fleet. Pictured above are two trucks (Pierce) that we received. This photo was taken at the factory. Training has begun on the trucks for all 4 crews.
These two trucks will replace the current Engines in service at the respective stations. The trucks are identical, and feature rescue style bodies, as well as puck configuration for the pump panels.
In other vehicle updates - A new Rescue (ambulance) has been ordered, a February delivery is expected and a new Assistant Chief's vehicle is currently being placed in service.
These vehicles have been in our budget for the last couple of years, and we are finally getting them delivered.