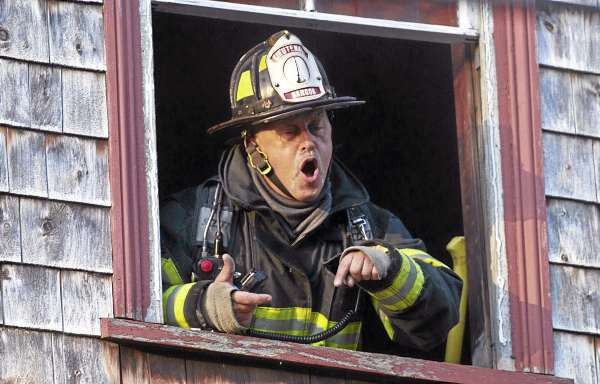 Smoldering cigarette causes fire in Bangor

By Nok-Noi Ricker BDN Staff
BANGOR, Maine — Someone who lives at 66 Sidney St. apparently flicked a still burning cigarette onto a window support Wednesday morning and it caught the house on fire, Assistant Fire Chief Darrell Cyr said.
"Apparently it landed on a lintel over a window," he said of the cigarette. "It smoldered there for quite some time and eventually made it into the walls."
The official cause is "improper disposal of smoking materials," Cyr said.
Three people live in the home, and one called for help at 6:44 a.m.
"They smelled smoke and they started looking on the inside for the smoke, and they went outside and saw the fire on the outside," Cyr said.
Fire was visible when firefighters arrived, and "the homeowner's son had a garden hose that pretty much kept the fire on the outside at bay," he said.
Once firefighters got inside, "there was no visible fire," Cyr said. "But once they opened up the ceiling and the walls, they found a good amount of fire."
Firefighters extinguished the fire in the walls and ceiling of the first floor and in the walls of the second floor. Flames did not reach the third-floor attic, Cyr said.
"There was a lot of digging to make sure the fire had not extended beyond the floor and in the walls," he said. "We dig until we can't find any more."
There was no damage estimate for the fire, Cyr said.
Bangor Fire Department brought three fire engines, three rescue vehicles and the ladder truck to the blaze. Crews left at around 10:15 a.m. and no injuries were reported among fire personnel or the residents, Cyr said.