Local Photographer Honored by IAFF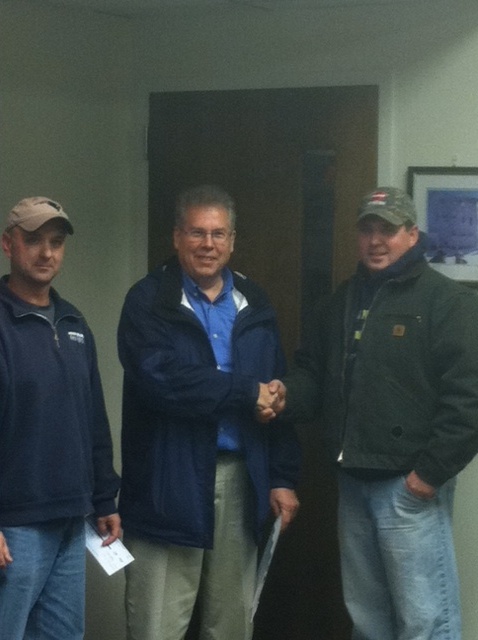 Photographer Donates to Local 772 and a great cause
Tom Morelli, a local photographer, receives a handshake from Local 772 members congratulating him on being part of a winning team. Tom donated his services to Local 772 to help make the winning "pink shirt' contest entry.
Morelli states it 'was his honor' to work on the project with Firefighter Casey Perry. He used to get up at all hours, to go with his dad to take pictures of fires that occured in Bangor.
Tom will be receiving a plaque from the IAFF, and he received a check from them and local 772 at a meeting on November 14th.
Thanks Tom, for all of your great work.