20121227 - Brother Robert Buss
Updated On: Oct 304, 2015
We will forever mourn the sudden loss of our Brother Bob Buss on December 27th, 2012.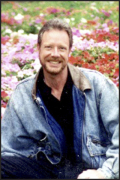 HANCOCK - Robert William John "Bob" Buss, 59, died unexpectedly Dec. 27, 2012, at his home. He was born April 12, 1953, in Burbank, Calif.
Bob was an expert in building codes, worked as a building inspector and plan checker in California for 26 years, and retired to his dream cottage in Hancock in 2006. In 2011 Bob had the opportunity to work as the fire safety inspector for Bangor. He loved working with the good people at the Bangor Fire Department and loved dressing up in his uniform every day. Bob was a multi-talented man; he was a master photographer who carried his camera everywhere, a sensitive writer, and was a genius in all the household arts such as tiling, woodworking, electricity and plumbing. He was dedicated to the rights of all people and treated everyone he met with a sweet, caring and even disposition. He was a pure spirit who was loved by all who knew him. Bob will be missed by many including his co-workers at the Bangor Fire Department.
He is survived by his mother, Mabel Palmer; Carolyn Ericksen-Buss, his loving wife of 20 years; his daughters, Alicia Buss, and Tristin Buchanan and her husband, Matt, and their children, Tyler and Addisyn; and sons, Christopher Buss and Tim Buss, all of California. Also grieving are his stepchildren, Jake Silverman and wife, Dena, and Alexandra Carpenter and husband, John Wayne Carpenter II, of Maine; sister, Linda Carland; brother, Dan Lincoln of California; many aunts, uncles, cousins, nieces and nephews. He was predeceased by his father, Norman Buss; and brother, Larry Buss.
A memorial service will be held 1 p.m. Tuesday, Jan. 1, 2013, at Calvary Baptist Church, 61 State St., Brewer. In lieu of flowers, contributions in Bob's memory may be made to Ark Animal Shelter, P.O. Box 276, Cherryfield, ME 04622. Arrangements by Jordan-Fernald, 113 Franklin St., Ellsworth. Condolences may be expressed at www.jordanfernald.com.

Published in BDN Maine on Dec. 31, 2012