Station 6 Responds Mutual Aid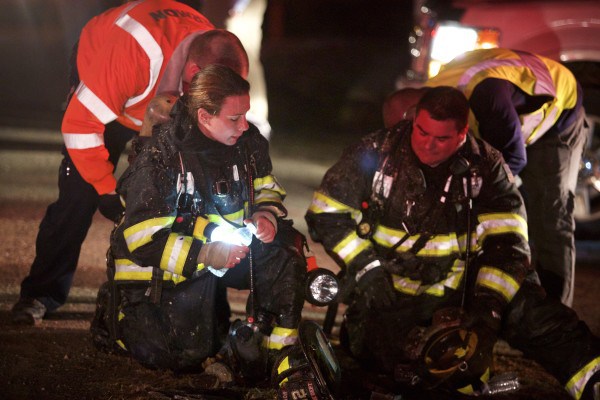 By Dawn Gagnon, BDN Staff
Fire crews from Hermon and several surrounding towns converged at 55 Treadwell Acres on Monday night to battle a fire that leveled a garage and heavily damaged a two-story home.
Homeowners Jody and Sherry Theberge and their teenage son were at home when the fire began shortly before 9 p.m. All three made it out safely, Jody Theberge said.
He said the couple's teenage daughter and their oldest child, who is in college, were not home when the fire broke out.
Theberge said he was watching television when he heard snapping and crackling sounds.
"I looked over to my left and saw orange," he said. The family got out with just the clothes they were wearing.
The house fire was extinguished in less than an hour by crews from Hermon, Bangor, Carmel, Glenburn, Hampden and the Air National Guard base in Bangor. Hudson and Etna provided station coverage.
Responding units included: Engine 6, Rescue 6 and Tanker 6. This was the first mutual aid fire for Bangor Fire that night.