Local 772 Supports World Series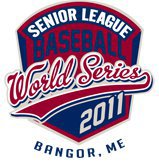 Local 772 was once again was one of the proud sponsors for the Senior League World Seriesthat was held in Bangor. The tournament showcased 10 teams from arounf the United States and the world in a week-long event to find the best 15-16 year old team in the world.
The opening ceremonies were on Saturday August 13th in the evening. The event included introducing the teams, supporters and staff to the public Music for the evening was performed by the Bangor Band. It ended with fireworks in right field.
On Wednesday August 17th, the World Series held Firefighters Day. The Bangor Firefighters sponsored this day. Events included a BFD ladder truck at the park, a firefighter throwing out the first pitch and the BFD color guard presenting the colors for the 5:00pm game.
For more information about the series click here