Updated On: Apr 108, 2015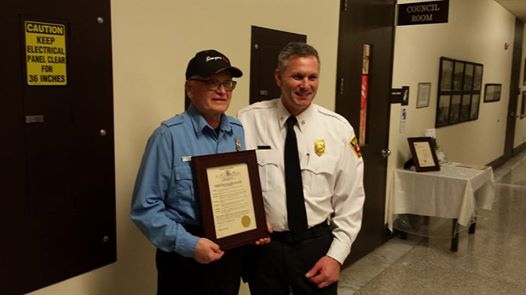 Congrats to Lieutenant Alan "Freedom" Fournier on your retirement. Freedom is retiring after 40 years of service to the City of Bangor. He has been the Lt on C shift at Engine 5 for many years, and we are all going to miss him.
In the photo Alan is holding a proclamation from the City, that he received from the City Council on 12/22. Pictured with him is Assistant Chief Tom Higgins, who was his driver at Engine 5, prior to his promotion.
Enjoy your retirement brother.