A Crew - MVA vs Pedestrian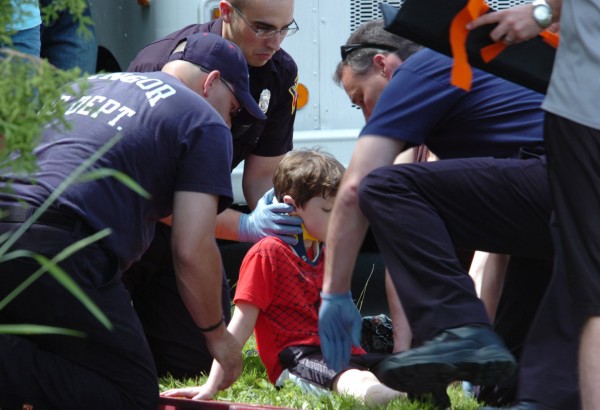 Bangor boy struck by car, suffers broken leg
BANGOR, Maine — A 7-year-old boy suffered a broken leg Wednesday when he was struck by a car while riding his bicycle on Buck Street.
The boy, whose name was not released because of his age, was taken to Eastern Maine Medical Center for treatment of his injuries, Bangor police Lt. Jeff Millard said, citing an accident report.
According to Millard, the accident happened about 2:30 p.m. when the boy rode his bicycle across the street to get to an ice cream truck that was parked on the opposite side.
As he was doing so, he rode into the path of a Buick sedan driven by Rachel Clark, 17, of Bangor, Millard said. Skid marks at the accident scene indicated that Clark attempted to stop but was unable to avoid a collision, he said.
No charges are pending in connection with the accident, Millard said.