.
Welcome to the Bangor Professional Firefighter's

All of our Firefighters, Company Officers, Public Education Officers,
Code Enforcement Officers and our Mechanic are members of the
International Association of Firefighters local #772 and the
Professional Firefighters of Maine.
Chili and Chowder Cook-Off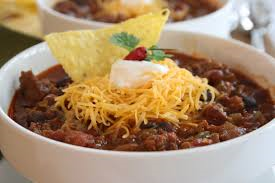 The third annual Chili and Chowder Cook-Off to benefit the Muscular Dystrophy Association of Maine will be held on March 21st, 2015 at Season's Restaurant from 6pm-8pm. "A" crew is working. We will need members helping out that night. If you are interested in helping please notify Andrew Emery, Andy Willigar or Casey Perry at the Bangor Fire Department. We may also need help from a few guys soliciting restaurants. We want this to be the biggest cook-off yet and we need your help!
Click the link below for printable entry form and poster
Download:

Firefighter Chili and Chowder Cook Off 2015 FB PDF.pdf
| | | |
| --- | --- | --- |
| | | |
| | | |
| | | |
Firefighter injured when John Bapst high school ceiling collapses
By Nick McCrea and Nok-Noi Ricker, BDN Staff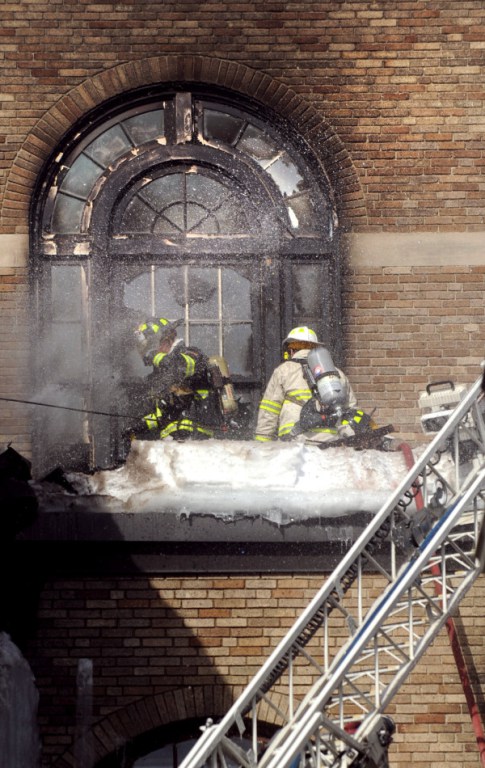 BANGOR, Maine — A firefighter was injured Wednesday morning while fire crews battled a blaze at John Bapst Memorial High School caused by a maintenance worker using a torch to melt ice on the roof of the iconic building on Broadway.
Bangor firefighter John York was hurt when a portion of ceiling fell on him inside the building as he worked to extinguish the flames.
The fire at the school was reported shortly after 11 a.m., and York was injured at about 11:30 a.m. Witnesses saw firefighters carrying a gurney down from the second floor balcony where York had been working.
Bangor Fire Chief Tom Higgins said the injured firefighter was conscious and alert when he was taken from the building.
York was taken to Eastern Maine Medical Center and was released about 4:15 p.m., a hospital spokesman said.
The fire broke out near the back of the building, in the roof above the left-side balcony in the school's auditorium, according to Higgins. The roof juts out below the windows to the school's third-floor biology laboratories.
The fire started when a member of the school's maintenance staff used a propane torch to melt snow and ice off that portion of the roof, Sgt. Tim York of the state fire marshal's office said Wednesday afternoon.
The fire was "clearly accidental," said York, who did not release the worker's name and is not related to the injured firefighter.
John York was working under that section of roof inside the building when he was injured, Higgins said.
"They've done a lot of cutting and digging, and there's some concern about more collapses inside because of the way the fire burned inside," the chief added.
At least eight engines from several towns and multiple ambulances went to the school. One ladder truck managed to maneuver into a narrow parking lot behind the school, giving crews close access to the roof that was burning.
Crews had the fire under control about 1 p.m. and began pulling their equipment out of the building.
School officials had few details about their plan moving forward. However, Principal David Armistead said Wednesday night that classes are slated to resume on Monday. Crews already are at work on cleanup and repair.
School was not in session Wednesday because of February vacation, and no students were in the building. About a dozen school staff were working and evacuated the building safely after the fire alarms went off, according to Armistead. Those employees were allowed back into the building at about 1 p.m. to collect their belongings, Higgins said.
Armistead said school officials were trying to determine the extent of the damage and what would need to be done in order for school to resume on time next week. They have not yet determined the cost of the damage.
There likely is water damage to the area around the auditorium and the level below, which includes the gym. Firefighters had to tear down portions of the ceiling to get to the blaze. The high school building opened in 1928.
Members of the school board and some administrators were at the building discussing their next steps.
Higgins said the response could have been much more complicated had school been in session. More than 500 students would have had to evacuate and find places to keep warm. Firetrucks would have struggled to get near the building if more cars had been parked along Broadway or in the school's rear parking area.
Traffic was shut down on Broadway in the vicinity of the school, and police were asking people to avoid the area.
York is president of the Professional Bangor Firefighters union, International Association of Firefighters Local 772.
Bangor firefighters, city officials and others were posting well-wishes on York's Facebook page within a couple hours of his injury.
"Thinking of you brother," one Bangor firefighter said in a post.
"So glad you're okay!" another friend said in a post.
The Bangor Fire Department is proud to announce the following promotions:
Captain Matt Costello to Assistant Chief
Captain Dennis Nadeau to Assistant Chief
Lieutenant Chuck Rodway to Captain
Lieutenant Brian Higg to Captain
Firefighter Andy Emery to Lieutenant
Firefighter Phil Hamm to Lieutenant
Firefighter Eric Pelletier to Lieutenant
Firefighter Joe Wellman to Lieutenant
Firefighter Scott Bolduc to Lieutenant
Congratulations to Firefighter Jeff Hodge on your retirement. Jeff was hired in June 1988. He has been driving Engine #6 on D-Crew for the past few years. Stay safe and enjoy your retirement brother. Read More...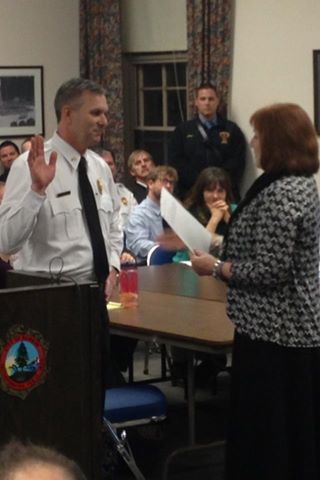 On Monday, January 12th, the City of Bangor announced the selection of a new Fire Chief. Assistant Chief Tom Higgins will be Bangor's new Fire Chief.
*UPDATE*
A/C Tom Higgins will be formally confirmed by the City Council at their next meeting on 1/26. The meeting starts at 7:30 pm in the Council Chambers of Bangor City Hall.
Download:

Fire Chief Media Release.doc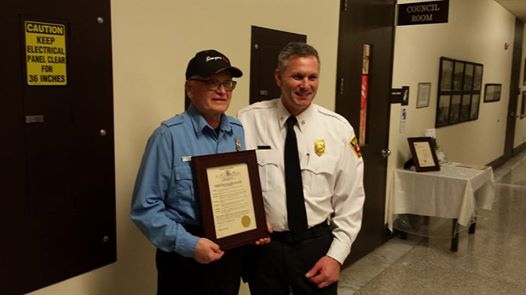 Congrats to Lieutenant Alan "Freedom" Fournier on your retirement. Freedom is retiring after 40 years of service to the City of Bangor. He has been the Lt on C shift at Engine 5 for many years, and we are all going to miss him.
In the photo Alan is holding a proclamation from the City, that he received from the City Council on 12/22. Pictured with him is Assistant Chief Tom Higgins, who was his driver at Engine 5, prior to his promotion.
Enjoy your retirement brother.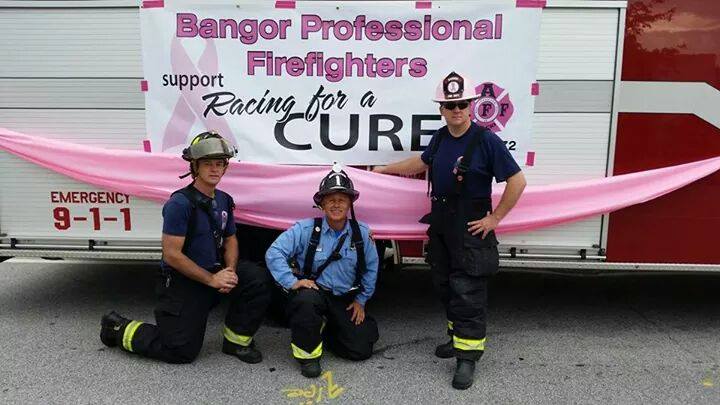 Members support Racing for the Cure in Bangor - 2014
In Photo: FF Jeff Sennett, Lt Bill VanPeursem, FF Andy Willigar
What is a firefighter worth? There has been so much talk recently about things like containing costs, lowering taxes, and those who work in public safety being overpaid - particularly firefighters - that it could make your head spin. We've all done the "simple math," crunched the numbers, and it all seems to boil down to a simple question. What are firefighters worth. Read More...
We need your Help !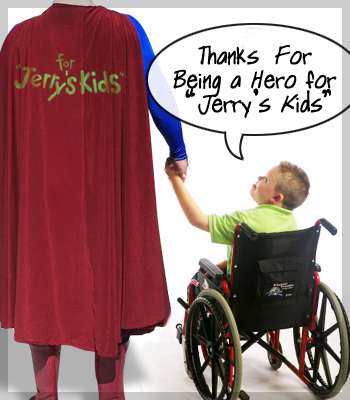 The Bangor Fire Dept. is helping MDA and
your donation will go a long way in the fight against neuromuscular disease! Be proud of the fact that together we're providing help and hope to kids and adults served by MDA in our community.

Thanks for making a difference!
Use the link on the right to donate