.
Welcome to the Bangor Professional Firefighter's

All of our Firefighters, Company Officers, Public Education Officers,
Code Enforcement Officers and our Mechanic are members of the
International Association of Firefighters local #772 and the
Professional Firefighters of Maine.
| | | |
| --- | --- | --- |
| | | |
| | | |
| | | |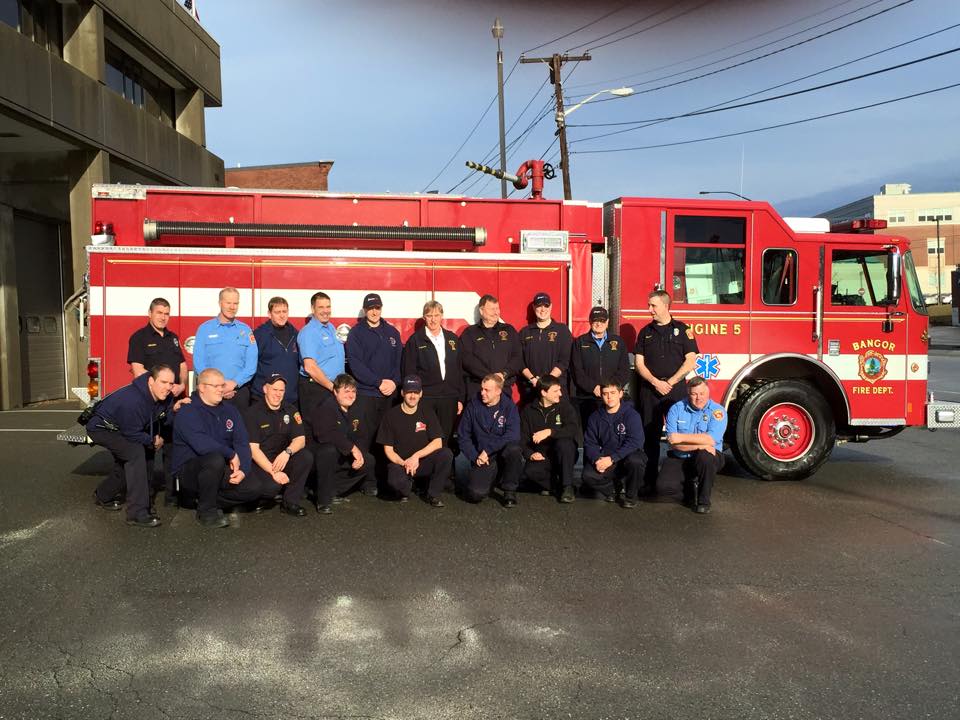 Members of C Crew pose in front of Engine 5 on the ramp of Central Fire. No Christmas snow this year, as we had a record breaking 54 degrees and sunny day.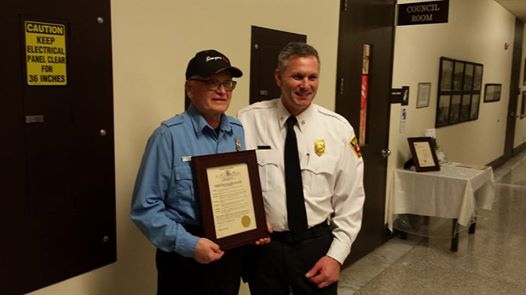 Congrats to Lieutenant Alan "Freedom" Fournier on your retirement. Freedom is retiring after 40 years of service to the City of Bangor. He has been the Lt on C shift at Engine 5 for many years, and we are all going to miss him.
In the photo Alan is holding a proclamation from the City, that he received from the City Council on 12/22. Pictured with him is Assistant Chief Tom Higgins, who was his driver at Engine 5, prior to his promotion.
Enjoy your retirement brother.
BANGOR, Maine – More than nine members of the Bangor Fire Department Local 772 raised $9,084 during the annual Fill the Boot drive on Black Friday to benefit children and adults affected by muscle disease throughout the Bangor area. Read More...
We would like to thank all members and their families that came out tonight for Toys for Tots!! This year was extra special with contributions from L.E. Myers IBEW Local 104 and Nickerson & O'Day. Read More...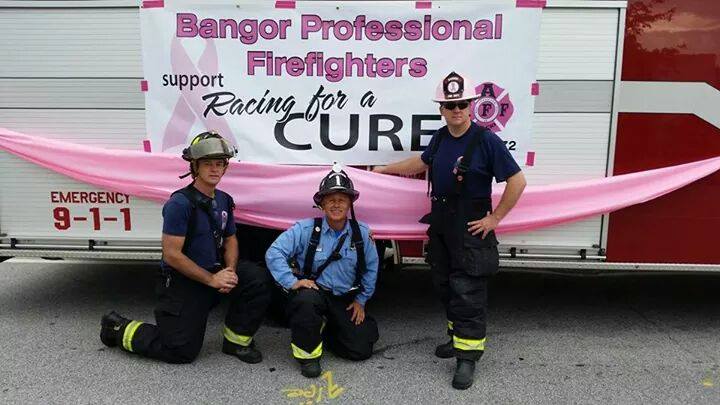 Members support Racing for the Cure in Bangor - 2014
In Photo: FF Jeff Sennett, Lt Bill VanPeursem, FF Andy Willigar
What is a firefighter worth? There has been so much talk recently about things like containing costs, lowering taxes, and those who work in public safety being overpaid - particularly firefighters - that it could make your head spin. We've all done the "simple math," crunched the numbers, and it all seems to boil down to a simple question. What are firefighters worth. Read More...
We need your Help !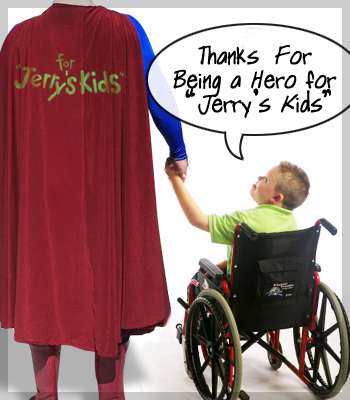 The Bangor Fire Dept. is helping MDA and
your donation will go a long way in the fight against neuromuscular disease! Be proud of the fact that together we're providing help and hope to kids and adults served by MDA in our community.

Thanks for making a difference!
Use the link on the right to donate